Cristina works with classic materials such as wrought iron, glass and natural stone. Her pieces are made with traditional techniques thanks to local artisans involved in the creative process.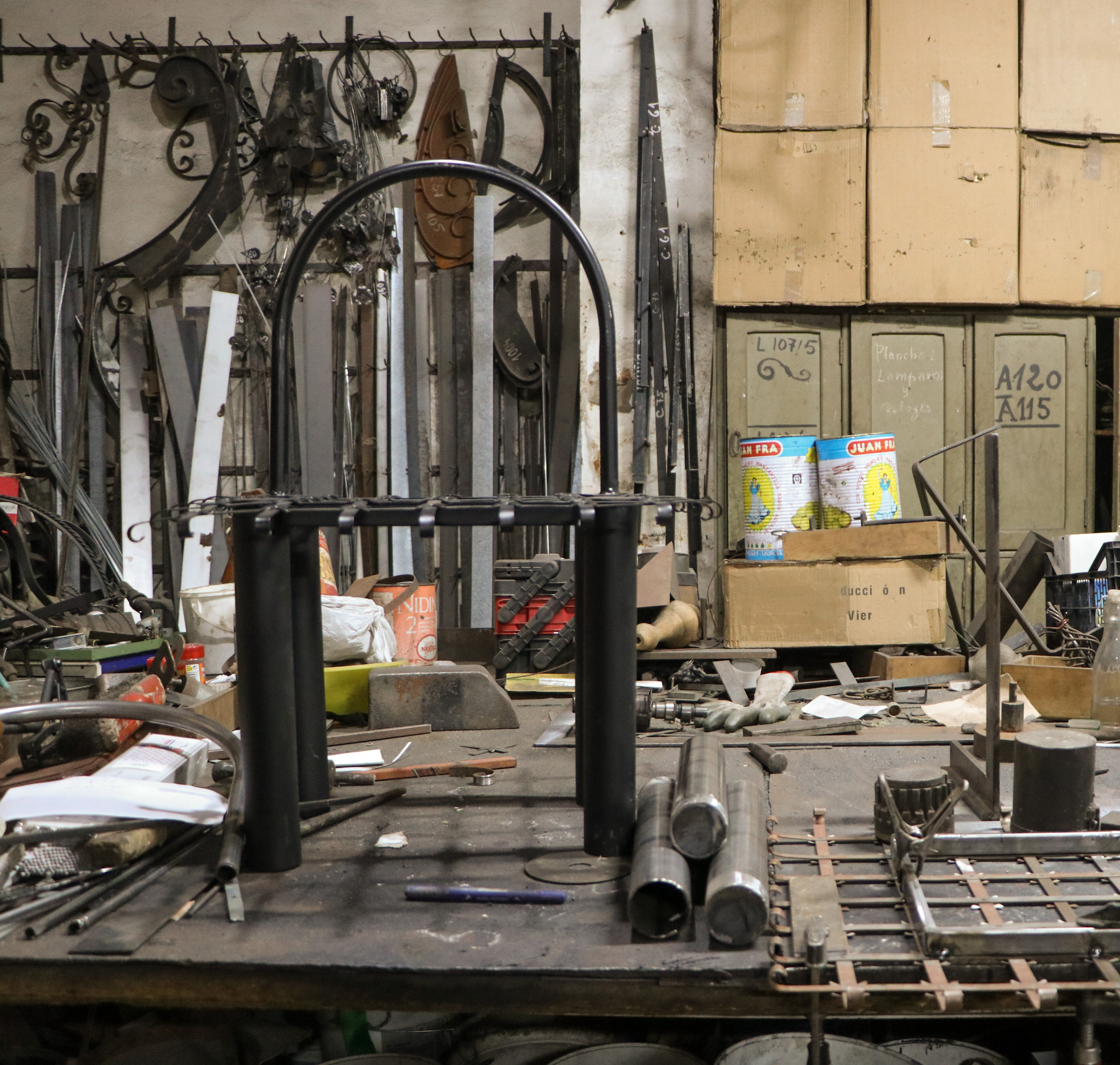 Building EM Chair at Artesanía Forja Sanjuán wrought iron workshop.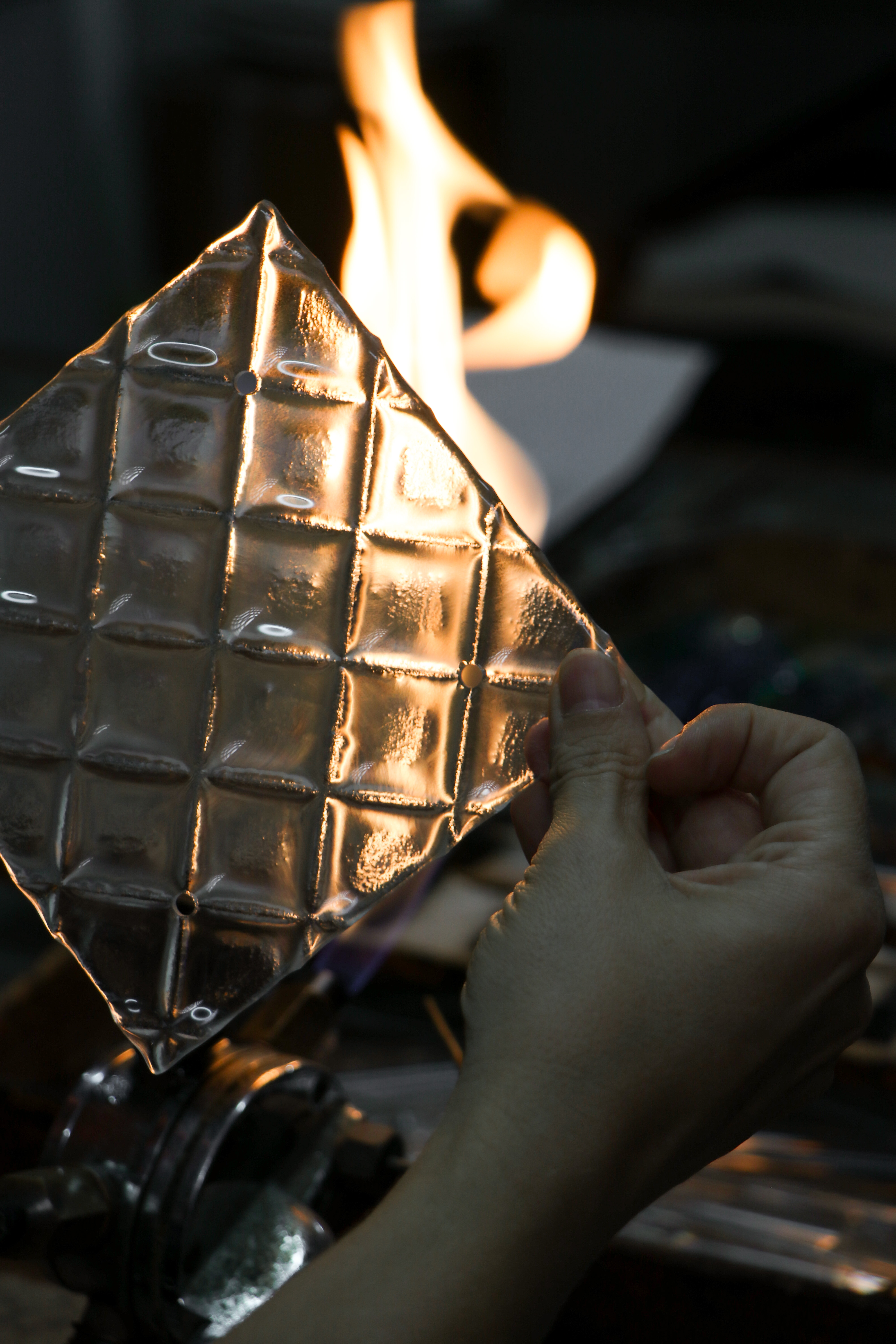 Fused glass at Vidrio Sorribes workshop.




Boatiné Lamp made of artisanal fused glass at Vidrio Sorribes glass workshop.





Clover table at the natural stone workshop.